Welcome back to my blog ❤
Holy crispy chicken nuggets, where did 2017 go? It's almost 2018 and I can't help to think that I'm getting old. Time is going by so fast and I can't keep up!! Where did all this time go??? 👀 Today, I'm going to highlight some of the things that happened in 2017. Get to know me and let's get personal!
First job!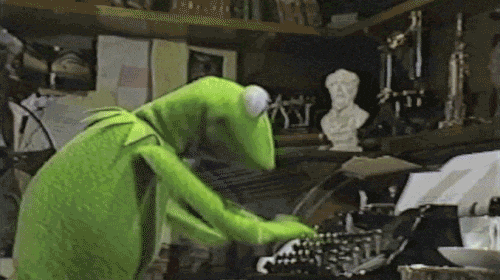 In January, I started my first real job as a front desk receptionist at a doctor's office. As a newly graduated college human, I got this opportunity from my mom who happened to know the doctor that owned the clinic. He was looking for a part time Mandarin speaking front desk assistant/receptionist. I'm not fluent at all in Mandarin but I saw improvement as months passed by. My job was to translate Mandarin and/or Taiwanese, answer phone calls, take appointments, take vitals, and/or centrifuge blood test tubes. I am so thankful for this opportunity but man, that job was a mess. I don't think there was a day where I was excited to go to work. I worked part time but it felt so long and it didn't help that my coworkers weren't friendly to me. I don't think I will ever understand why they treated me the way they did. I also dealt with a lot of patients who thought the world revolved around them. It got frustrating but it taught me how to be patient with people and how to get creative with solutions in dealing with different situations. It was challenging at the time, especially when I had to translate it all but I learned a lot about the healthcare system. One of my favorite moments was when I had the opportunity to speak Taiwanese to some of the patients and they would have a shocked expression on their face! Taiwanese isn't a popular language amongst individuals my age, especially American born citizens. So that was always fun…teehee. 🙂
Despite the challenges, this job made me realize my passion for patient interaction. Even though it was exhausting, I found myself loving the patient interaction more than sitting around doing office work. This lead me to my career choice! This year, I discovered nursing and worked my way up to apply for it. At first, the application process was very confusing but I got through it. My struggles inspired me to blog about my nursing school experience so that I could help future nursing students.  I took Anatomy & Physiology I, and did way better than I expected. I also took the TEAS exam, which I studied really hard for and again, did way better than I expected. Applying for nursing school was a headache but in the end, I'd say it was worth it. 😉
Every end has a new beginning!
In May, I walked across that graduation stage. At first, I didn't want to because I thought I would be walking across it alone. But at the same time, I worked so hard for my five seconds of fame so I decided to do it. Because I had been gone from college for a semester, I didn't know who to ask to sit with at graduation. It may not seem like a big deal but I really wanted to graduate with people I knew. I awkwardly messaged one of my friends from my pre-health fraternity and she gladly said yes to sitting with me. Graduation day came and turns out I sat with a lot of my fraternity brothers and sisters and it was a memorable day. (spoiler alert: I didn't trip!) My brother also drove from Nevada to LA to Merced to attend the ceremony, which made it 10x better. My best friends, who I was supposed to graduate with, drove down from the Bay Area and it was like we never left. I hadn't seen some of them since May 2016 so it was like a mini reunion! I miss them all the time. I reflected on my college experience here!
Getting into nursing school!
In June, I found out I got into nursing school and it was the best day of 2017. I felt like I had the slimmest chance of getting in because my gpa was wack, my interview was merp, and the only thing that probably could save me was my TEAS exam score. For once, I felt like I had my life together and that everything was gonna be okay. Also, I could finally quit my job! You have no idea how much I wanted to quit that job but I needed a good reason to and nursing school was one of them!
I quit my job at the end of August and I was a bit sad. I struggle with change and even though I hated my job, quitting was difficult. I said goodbye to my boss and coworkers and walked out feeling empty. Two weeks before my family vacation, I fell into some kind of deep sadness. I don't know why I became like this but I didn't want to eat and I didn't want to get out of bed. Sounds dramatic, right? I felt so lost and anxious and there are some emotions I just can't put into words. I felt alone and felt like I lost my purpose. I spent the last 16 years in school and that was my purpose. Then my purpose after that was to go to work and do my work to my best ability. But during the time between the end of a chapter to a new one, I started to doubt myself. I started to feel extra lonely and insecure about my future. Social media also did not help at all. Seeing other people's "happiness" made me feel worse about myself. Why can't I be like them?
Calm before the storm..
At the beginning of September, I went on a two week long cruise with my parents. It was kind of like the "last hoorah" before nursing school. I didn't have wifi/cellular data for those two weeks and that was probably one of the best things that could happen for me. Instead of getting caught up in what other people were doing, I focused on what was happening in front of me. It was like a social-media-cleanse and it was great. I saw some of the prettiest things Mother Nature could offer in Alaska. You could see it here if you'd like! When I came back from Alaska, I felt refreshed and much much better. I was ready to move on with my life and got excited about starting nursing school. I spent the next two weeks getting ready to move out again for nursing school and I got my braces off!
Bye bye braces!
I finally got my braces off after 4 years. It took forever because of my difficult tooth. A lot of the new people I've met don't know this but I grew up without one of my front teeth. It wasn't until sophomore year of college where it wanted to finally come out. It was just late to the party! I got braces again to open up the gap and got surgery to expose the tooth 💸💸💸. My orthodontist attached a chain to the newly exposed tooth and slowly pulled it down. After many visits and adjustments, I now have "perfect" looking teeth! YAY! I've never felt insecure about my missing tooth until recent when I realized that the people I know now don't know my story. So when they see my pictures from a year ago, they just see a girl with a missing tooth. Some people find it funny but this was a very expensive tooth and if it had grown out like it was supposed to, we wouldn't have this problem. Thanks for nothing, Mr. Tooth!
Goodbye California, hello Nevada!
Ahh it was time to move out again. I moved at the end of September and this time, the change didn't hit me as hard. I was moving in with my older brother so I at least had a familiar face. I also now have two lovable dogs that follow me around the house. Their smiles are great stress relievers! It was still difficult to say goodbye to my parents as they headed back to LA but having my brother around made it easier. My parents love that we live together because now they can come visit both kids at once. You're welcome, parentals!
I love living with my brother because I have a sense of independence but when I need help, he is there for me. Super duper thankful! ❤ But he won't let me leave after I graduate so I guess I'm not leaving any time soon… oh 🐳!
I started nursing school at the beginning of October and it was a weird transition to go from traditional schooling to online/hybrid schooling. But after some adjustments, I got used to it and here I am 3 blocks later. I've written about some of my experiences in past blog posts! These are some of my favorite ones (here, here and here)! Time goes by fast, doesn't it? I met some pretty awesome people and made several memories already. These people make nursing school less sad. Some of my favorite pictures are up there!☝
In December, I officially became a Nevada resident. I surrendered my California license plates and received new Nevada ones. It was a hard goodbye to my license plates but as always, every ending has a new beginning. Merp I'm gonna have a hard time looking for my car for the next two months. I'm going to be a Nevada resident for a while but who knows what the future will hold for me? But for now, that's the plan!
Goodbye 2017!
I can't wait to see what 2018 brings. I have a feeling it's gonna be a good one! Here's to all this learning and hopefully I don't die in school. *fingers crossed* Also, I start clinical rotations very soon and I have a feeling that this is what we're going to look like:

 Accurate or nah? HA!
Look out for my "first day of clinical" post to read about my first 12 hour shift! It's happening soon!!!
Thank you for stopping by and reflecting on 2017 with me! Stay inspired and always keep learning ✨  Don't forget to like, comment, and follow my blog if you'd like to be notified whenever I post! I hope you have a beautiful day and don't forget to shine bright, you're beautiful ❤
❤ , TIFF
Real Nurse (R.N.) in the making.
psst… check out my last post here! Q-tips will be the death of me!
psst…Let's get to know each other! Today's question is…What are your New Years resolutions?? I'll be revealing my five new years resolutions in my next post!