Welcome back to my blog❤︎ 
I'm turning 24 today.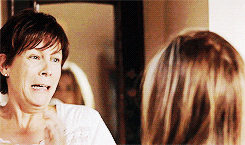 24?! You look 16.
Ikr? I got carded at the Wynn last weekend but oh my goodness, I love being carded. It makes me feel young! 🙂
Security: Hi ladies, I have to check your IDs please.
Christina & I: oh yes please do so. *handing her our IDs*
Security: Sorry, it's just my job.
Christina & I: oh no, the day you guys stop asking for my ID will be a very sad day because that means we're getting old.
…twenty…four…
Yikes. It's such a weird age. lol and I thought 23 was an awkward number. But I feel like after turning 21, there's nothing to look forward to anymore. At least at 25, I can rent a car. Sigh. anyways, today I thought I would share some things I've learned so far.
Mama knows best. She's usually right.
It's okay to not know what you're doing. Chances are, no one does.
Let go of toxic people. Bye!
Do things for you. Do what makes you happy, not other people.
It's not the end of the world. Seriously, stop overreacting.
Capture the moment. You'll want to look back at it one day.
People come and go. Let them leave as they please.
But the ones that stay are the most important ones. Especially the ones you don't talk to everyday but when you're together, its like you never left.
Things change. But people don't.
It's okay to fail. Second times the charm!
Avocado toast is delicious. Sorry, I had to say it.
Life keeps going. Stop living in the past.
Trust yourself. It's just you and me, pal.
Go workout or something. So you can eat more later.
But listen to your body. Stop pushing yourself so hard.
Crying helps. C'mon we all do it at some point…
Sh*t happens. It really does. But you know what? You'll get over it.
It's okay to say no to things! Seriously.
Don't listen to social media. IG, Snapchat, and everything around you only gives the glamorous snapshot of their lives. Don't be fooled.
Read/listen to the news. Understanding what's going around you and beyond makes you smarter.
Communication is key. Not to patients, not to your friends…but to yourself. Know what you want.
Everything will set into place. One day, you'll wake up and say, "I made it." Work hard and that day will come soon.
Be yourself. And nobody else. (that was cheesy). 14 year old Tiffany would be proud.
Breathe, child. 
I hope you have a beautiful day and don't forget to shine bright, you're beautiful. Thanks for reading!✨
❤ , TIFF
Real Nurse (R.N.) in the making.
psst… check out my last post here!
psst…